Bio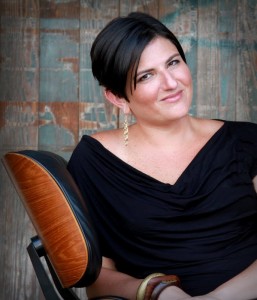 Paula Bloom is a practicing clinical psychologist, frequent guest on CNN networks and has contributed blogs for PBS.org and Huffington Post. Dr. Paula connects with clients, readers and viewers in an engaging, down-to-earth style . She has been interviewed on a wide range of subjects including the  rescue of the Chilean miners, natural disaster in Japan and Haiti, the Arizona and Ft. Hood shootings,  happiness, parenting, psychiatric illness, mental health, relationships, communication, workplace issues, and motivation. She has been featured on Dr. Sanjay Gupta's show on the CNN Accent Health network and quoted in Dr. Gupta's blog on CNN.com. Dr. Paula has spoken to many groups and companies about mental health and happiness including Emory School of Medicine and Microsoft. She has moderated a PBS-sponsored happiness webinar with Gretchen Rubin, the best-selling author of The Happiness Project and has been a guest on celebrity dog trainer (and star of the international hit "It's Me or the Dog" ) Victoria Stilwell's Positively podcast.
As a child of Chilean immigrants, and the first person in her immediate family to be born in the United States, Dr. Paula has an intimate understanding of cultural issues and their impact on shaping individuals and groups. She has native fluency in both English and Spanish, and does TV appearances and speaking engagements in both languages.
Through her training and work on suicide hot-lines, community mental health centers, and medical and psychiatric units, Dr. Paula quickly realized that she knew far more about mental illness than mental health. Her focus has now shifted to helping individuals find a greater sense of productivity, purpose, and meaning in their relationships and lives. Dr. Paula believes that all of us have a limited amount of mental health "capital," and often very little emotional "overdraft" protection. She challenges us to consider which thoughts and behaviors we can afford, and to abandon those old patterns that drain us.
Dr. Paula earned her master's and doctoral degrees in clinical psychology from Nova Southeastern University. Her private practice is located in Atlanta where she lives with her husband, children and a dog named Candor.
To see some examples of Dr. Paula's national and international appearances please see one of her reels.
To see features about Dr. Paula:  Creative Woman "The Art of Therapy", Dr. Paula's Rx for Happiness